Aerial St Andrews Links from Estuary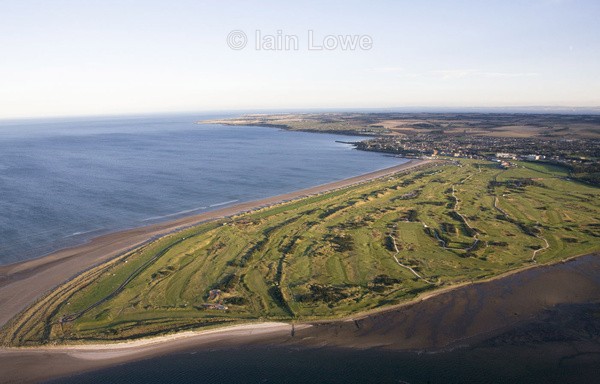 This helicopter view looks through all five 18-hole links courses, with the town in the distance.

On the left of picture is The Jubilee Course (1897), next The New Course (1895), just right of centre is The Old Course (6 centuries), with the Eden Course (1914) next. At the extreme right is a sliver of The Strathtyrum Course (1993) with the nine hole Balgove course just beyond. Out on the cliff top beyond the town is The Castle Course (2008), the last of the St Andrews Links courses.