St Andrews Town & Old Course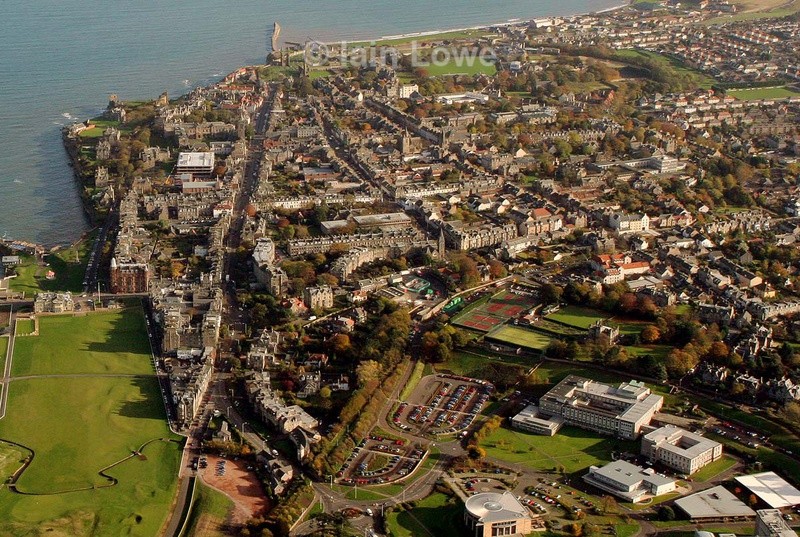 This image captures the heart and soul of St Andrews, the new and the old, the modern and the ancient.

Bottom left is The Old course 17th Road hole leading up to the 18th and R & A clubhouse. Bottom right the modern University Science buildings. Above all of this is the town, a few 20th century buildings, a lot of 19th century and also some much older. At the top of the picture is 12th century Cathedral, a shell of its past glory, and to the left is the 12th century castle (on the water's edge).